What is Nissan Intelligent Mobility?
Cars that can think, communicate, learn, predict, recharge, and do it all as your partner. It's Nissan Intelligent Mobility, a suite of advanced technology that creates a whole new way of driving that gives you peace of mind, opens up new experiences, and connects you to your world and those around you. The future of driving has arrived. And it's exciting.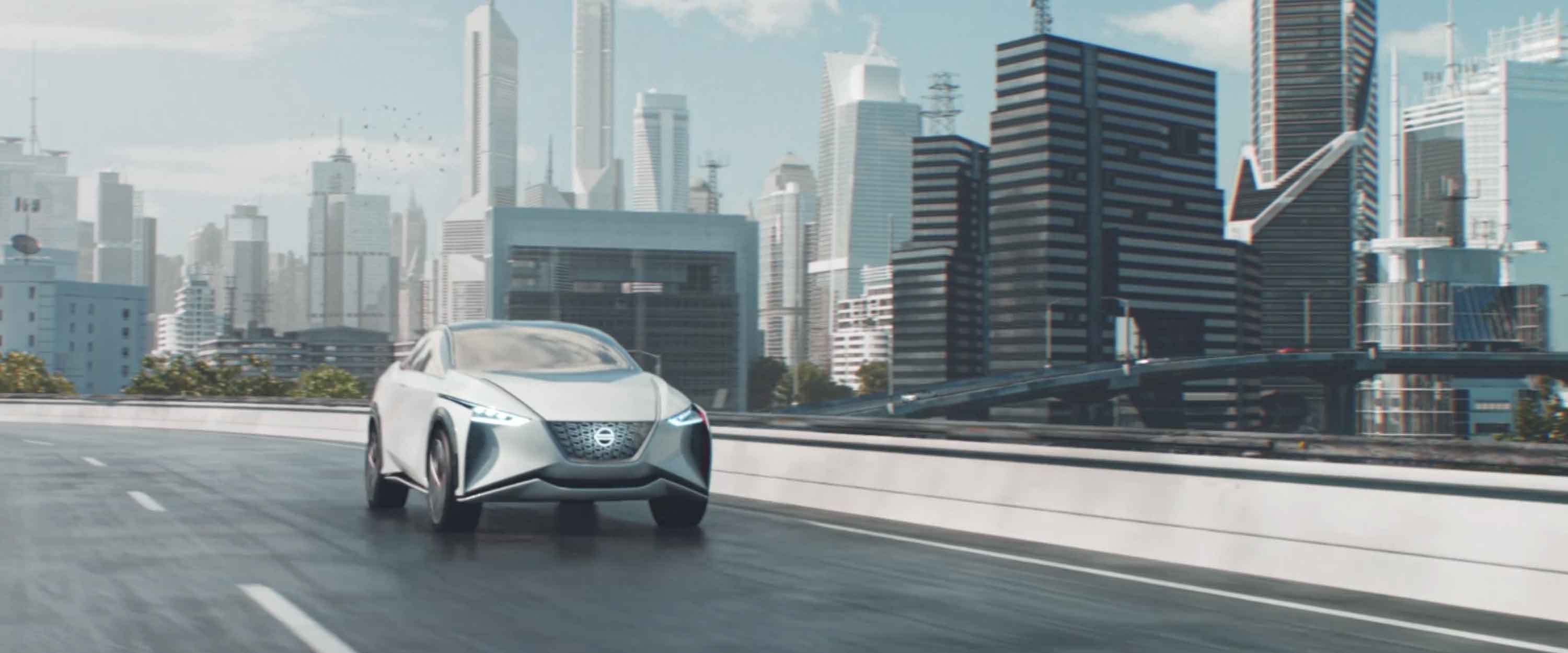 We took the future out for a test drive and it's amazing
I2V TECHNOLOGY
SEEING THE INVISIBLE
Invisible-to-Visible, or I2V, is Nissan's vision for a vehicle that helps drivers by merging both real and virtual worlds, creating the ultimate connected-car experience.

A car that sees the invisible
Enhance your vision with V2X connectivity
Drive with peace of mind using Blind Spot Warning and be alerted when another vehicle enters the driver's blind spot. Nissan Intelligent Mobility continues to evolve the way we drive by enhancing your vision with V2X connectivity and advanced sensing technologies.
Brain-to-Vehicle
CONNECTING AT A DEEPER LEVEL
Think your way to a better drive. With Brain-to-Vehicle technology, brain waves are utilized to create a stronger link between you and your car for more control, making driving more enjoyable for you.

Drive as you Intend
Move with greater confidence
Corner like a pro with Intelligent Trace Control, which helps you stay on your intended path. Nissan Intelligent Mobility continues to evolve the way we drive, developing new technologies such as Brain-to-Vehicle, which anticipates the driver's intended action, for a quicker response and more enjoyable drive.
---
Innovative ways to live, move, connect, and express ourselves
Related Articles