false
Nissan Qashqai: Powertrain
Mild hybrid power, optimising efficiency
The Nissan Qashqai crossover now brings a new vision to the market with its mild hybrid electrified powertrain that delivers a thrilling performance.
Smart power for a changing world
Mild hybrid powertrain
The drive for efficiency has never been more thrilling with the all-new turbocharged 1.3-litre mild hybrid powertrain. Discover greater fuel efficiency and reduced carbon emissions with this innovative system. It features a lithium-ion battery, which stores energy recovered during braking, to provide torque assist through an electric motor during acceleration, with the ability to switch off the engine and power electrical equipment when coasting to a stop, and an extended idle stop when stationary.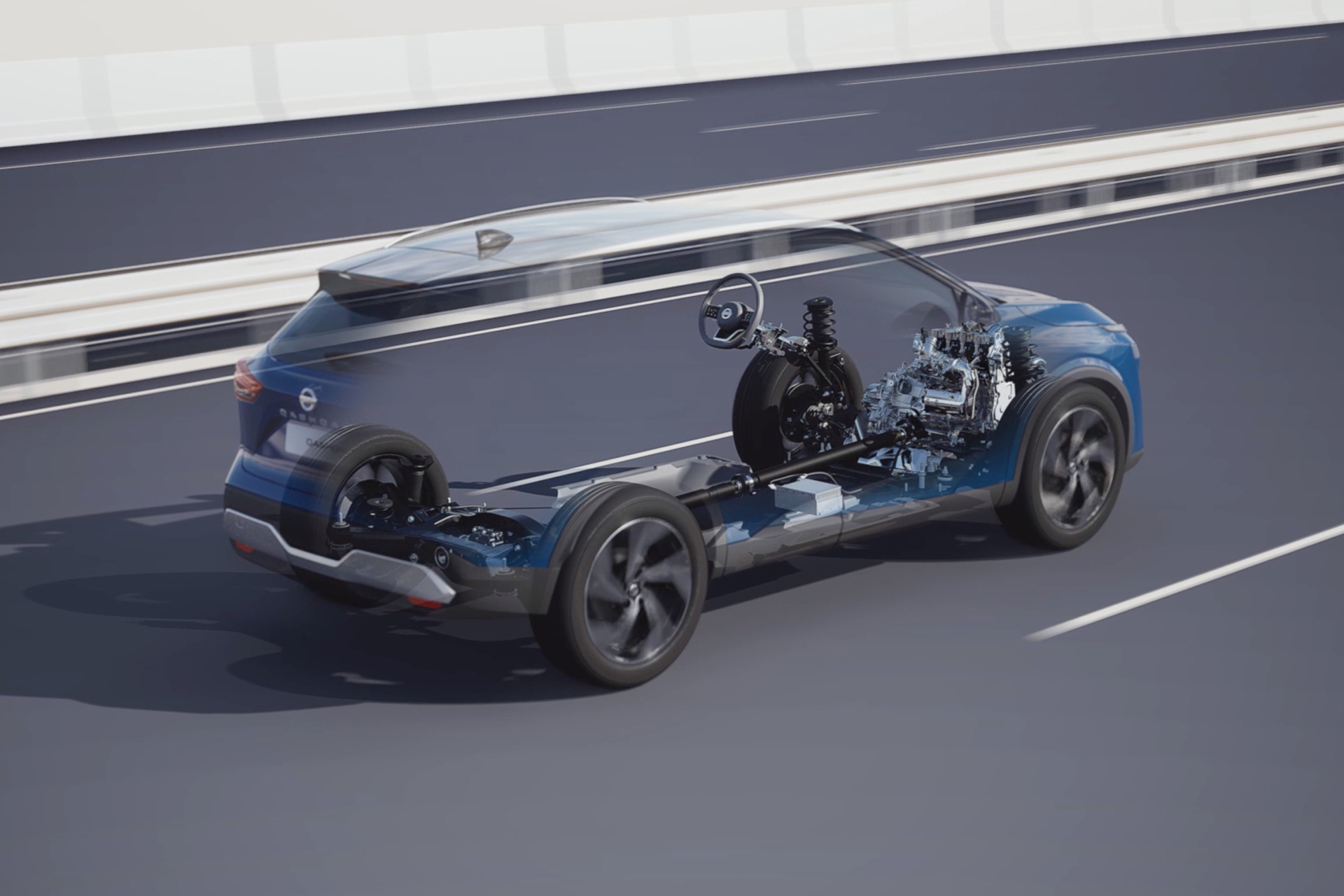 The Qashqai's Advanced Xtronic Continuously Variable Transmission (CVT) gives you a smooth connected drive, while steering-wheel mounted paddle shifters let you enjoy greater control.
Choose your preferred driving mode (Eco, Normal, Sport) — Indulge in the fun of driving with the most engaging experience or simply commute in an economical and fuss-free way.
Actual specifications and features may vary from images shown.
Images and descriptions shown are for guidance purposes. In some instances photos are of non-UK specification vehicles and do not represent a specific model, grade or offer. Features shown standard and/or optional (at an extra charge) on selected grades. To find out more please contact your local dealer.
1 e-POWER will be available Spring 2022
2 Available only on 4WD